Best Landscape Solution In Sydney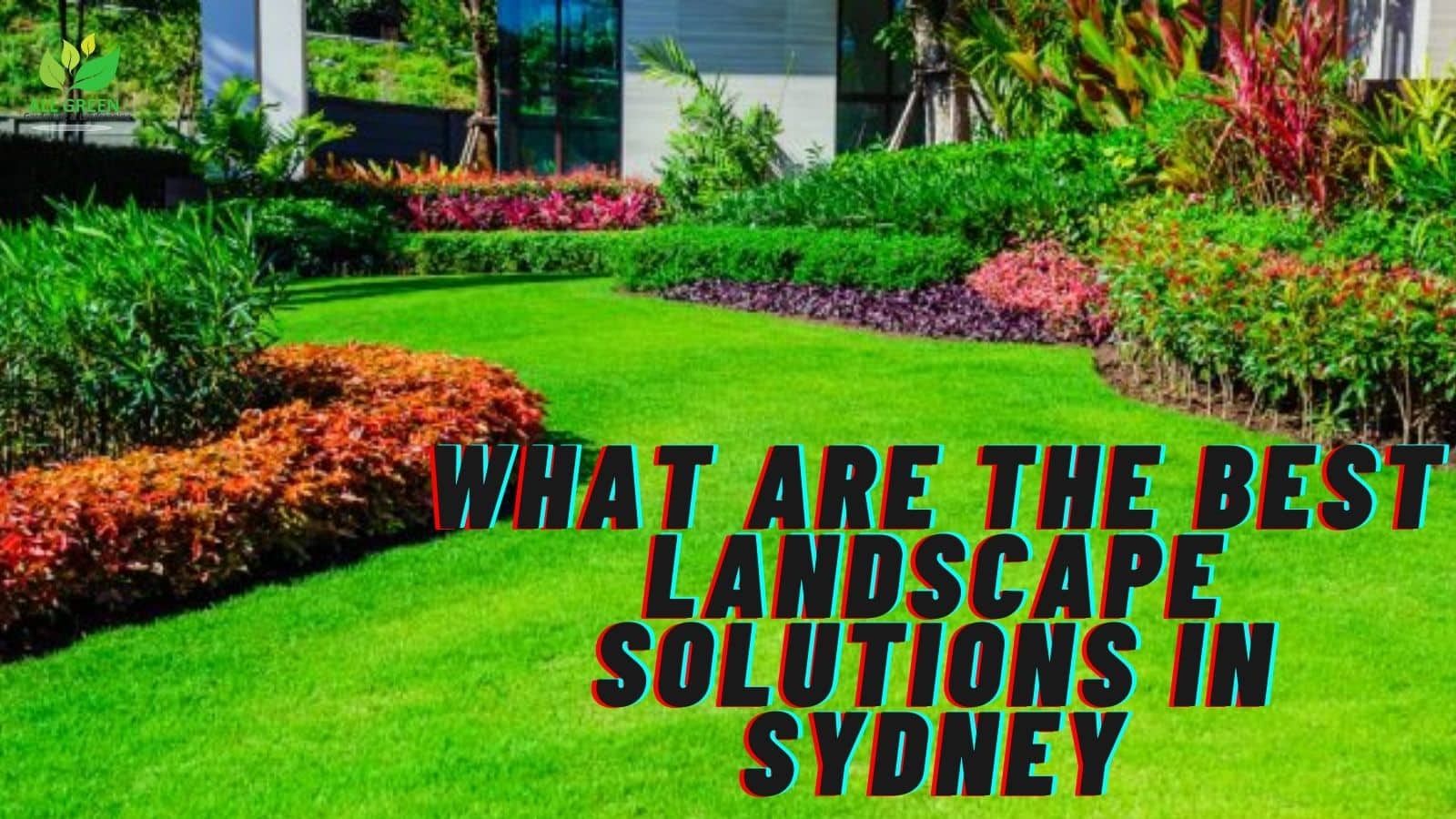 Do you live in Sydney? As one of the world's biggest cities, there are many people who choose to move down here because it is one of the best cities in the world. Many Sydney residents have a passion for making their home look its utmost best, we pride ourselves on having a lush garden and maintained home that looks picture perfect. Then our friends arrive, or we host a dinner party and all of a sudden they are asking us how did you make your home look so fantastic? And the answer is simple, it's all down to having the right landscapers and gardeners to help ignite your wildest imaginations into a reality. We at All Green Gardening and Landscaping share this passion with you, and we have the confidence and pride to state that we are the best landscape solutions within Sydney. Sound interesting to you? Make sure to read on to hear about the ways we can assist you!
Landscaping Services
Modern landscaping is a process in which an area of land is altered in one or more of the following three ways: plants, terrain, structures and outdoor space. All Green Gardening and Landscaping would be delighted to assist you in enhancing your home, whether it's for the first time or if you're looking to refresh an existing outdoor space, have just completed a project and need everything done, or need something else taken care of. We like to provide personalized landscape maintenance programs that are suited to you and your lifestyle. Unlike other landscaping companies, we are always ready to check in after the job is completed and provide free further guidance if necessary.
Years Of Experience
With years of experience in this industry, we have an advantage over other companies because we understand what you need and provide high-quality service. We offer a complete service since we are the most experienced landscapers in Sydney, as well as leading landscapers and gardeners. Our mission is to make the whole landscape construction process as simple and enjoyable for you as possible. We have a strong dedication to attention to detail; we won't take any shortcuts and will only use high-quality materials to ensure that the job is done right.
Landscape Design
By hiring professional landscape designers to do the work for you, you'll be saving so much time stressing about how to plan the whole thing out. We provide landscaping solutions for every garden, big or small. Anf if you're only looking for garden maintenance, we can help you out there too. Whatever your aspirations for your garden are, we can help you every step of the way with our professional landscape experience. Installing a beautiful landscape will improve the value of your home. And the beauty of a lovely landscape is always an added benefit when it comes to selling your property. The most significant return on investment, however, is the pleasure you get from creating the ideal environment. You may transform your garden into your own private paradise. This can allow you to spend more time outside relaxing and enjoying life, which might help you live longer.
Cost-Effective
In the long run, we can help tailor each and every request you have to fit into your budget. We don't want cost to stop you from achieving your dreams, so we will always work with you to determine the best course of action for gardening at a price that is just right. Call us today and one of our friendly representatives would be more than happy to listen to any details of your project and give you an exact quote on costs! Design and construction is the most exciting process of all, and we would never keep you on edge about price while this process is happening. Discuss your needs and budget and we can make it work no matter the circumstances. Landscape design is not a one-price-fits-all business. When you choose a landscape contractor, you must be confident that they will stick to your budget. We try hard to figure out exactly what you want in your landscaping and how much money you have to spend in order to make your long-term goal a reality. To ensure that we're creating the landscape according to your desires, we'll ask you a series of questions, but it's critical that you tell the truth about what you desire and how much money you have available.
Personalized Services
At All Green Gardening and Landscaping, we pride ourselves on being specialized landscapers providing an extensive range of personalized landscaping solutions. Our company offers a full landscape design and construction service which includes a number of specialty services. We have been providing all kinds of landscaping solutions since the very beginning, from an extensive range of hardscape and softscape designs to many others.
Variety Of Landscaping
When it comes to landscaping in Sydney, there are a number of popular requests that we tend to receive. If you have any interesting landscaping ideas that you would like to share with us along your landscaping process, we're all ears and would love to hear them! Whether you have an idea for specific water features, retaining walls or turf laying, we can do it all! We have a variety of landscaping services to give you exactly what you want for your home.
All Green Gardening and Landscaping provides a variety of services that caters to all needs and wants when it comes to landscaping. We have extensive experience in the field, so we are able to provide high-quality service that will leave you satisfied with the final product. Our team is dedicated to providing personalized attention to each client, ensuring that all requests are met with excellence. Contact us today for a free consultation, and let us help make your dreams a reality!