Why Landscaping?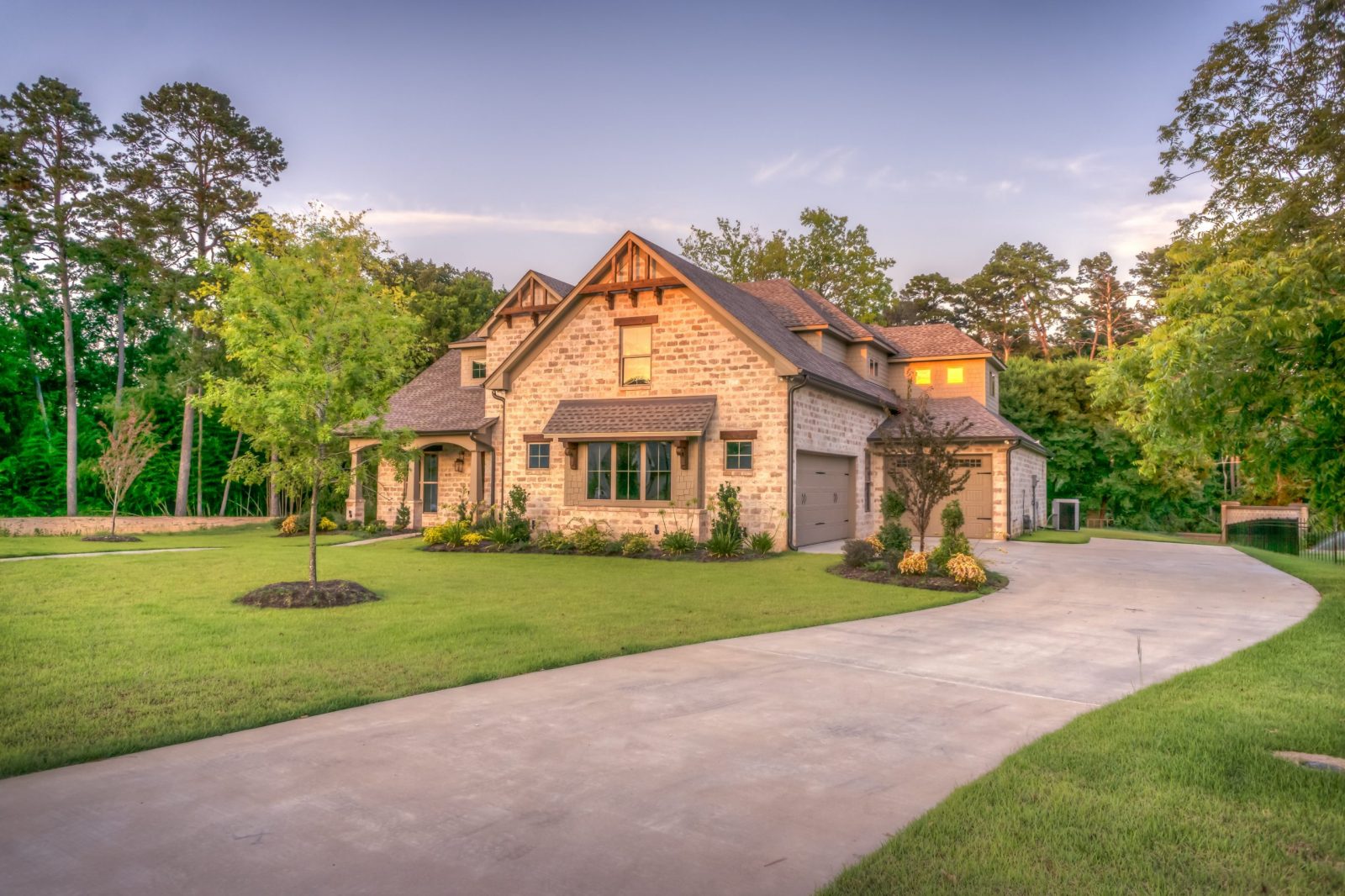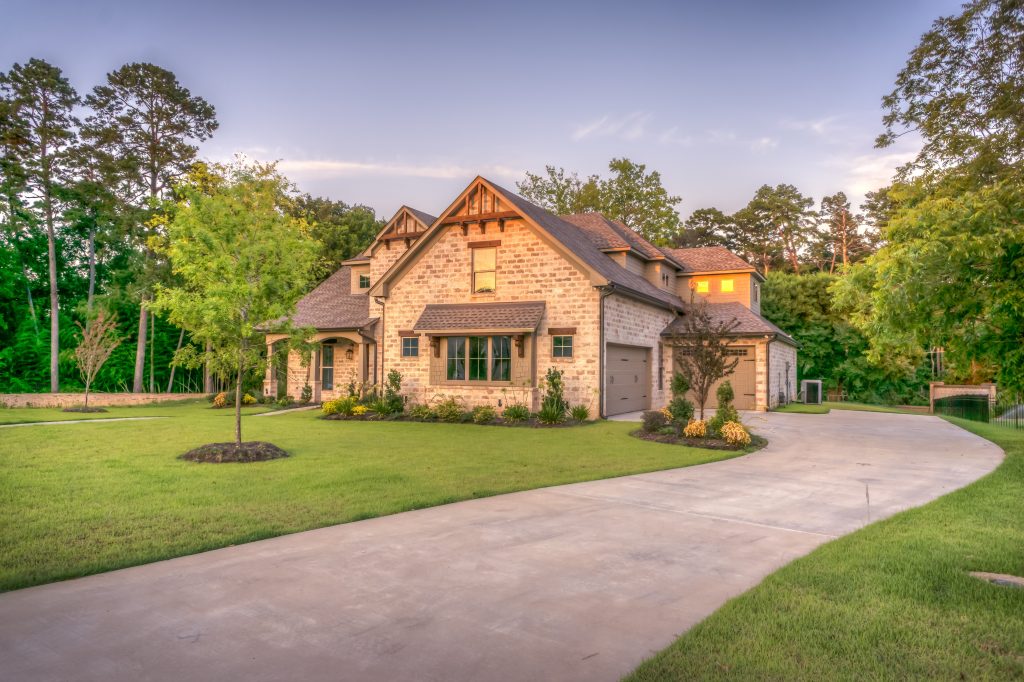 When owning a home, you may not feel like landscaping should be at the top of your to do list. The interior items may have higher priority since they have the most impact on you. But landscaping isn't just mowing your lawn, cleaning up leaves in the fall, or planting flowers in the spring. Landscaping includes designing your space to meet your own needs and adding some visual appeal. Landscaping combines two different elements of hardscaping and softscaping. Hardscaping involves hard materials incorporated into your area, think of patios, decks, or walkways. Whereas softscaping is all your living items, i.e. trees, plants, bushes, grass.
Landscaping has great benefits, including increasing your home value, beautifying your space, the potential to decrease heating and cooling expenses and potential health benefits.
Are you considering a move? Your homes outside design can help separate your home from other competing properties by leaving a lasting impression on potential buyers. When a buyer pulls up, the landscaping will be the first thing they see, and they will be picturing themselves there. You want them to get a good vibe and feel like they could spend their days at your home. Your home's landscape could be the unique factor that will help get you your sale and you get you a return on your investment.
The plants, constructions and other structures you abode on your home influence more than just the presence of your home. Understanding in what manner landscaping affects your ambience can help you to regulate a way for designing your outdoor space. Landscaping a part of your ambience allows you to enhance the outdoor space more effectively. The plants you nurture and the structures you want to mount can be done by the latest landscaping designs. The benefit of landscaping is the flawless look of your home you can live in all throughout the year. It gives you a peace of comfort whenever you want to take a holiday or want to take a leap from your official work. Though, there are various other benefits of landscaping, that you can check out here.
Conservation of Energy
People want to cover their surroundings with a visual beauty but either they don't have time or don't have expertise for creating a beautiful landscape in their ambiance. In that case you should prefer landscaping by a professional landscape service provider. It can cut down on your utility bills and help you with energy conservation.
In winters the shrubs, grasses, and trees help to shield your home from the nasty winds and however retains the warmth from the sun. In the summer season, the trees will absorb the heat and will make your home cooler. Whatever the season may be, a great landscape design with the latest design can help you to give peace of mind along with a level of comfort at your ambience at all times.
Lower Maintenance with Native Environment
Planting with a variety of drought-resistant green trees that are inherent to the region can automatically bring more greenery in and around your home. This type of landscaping involves very less effort to preserve the health and beauty of the flowers and shrubs. If you will only spend an hour a week in keeping your landscape secure, healthy and beautiful in all terms, then your landscape will always look evergreen with less effort.
Increase the Value of Your Home
A beautiful and healthy landscaped area can increase the worth of your ambience significantly. The landscaping can also enhance your home's beauty to match alike homes in the locality. In addition to the financial value, several proprietors feel a sense of superiority and pleasure in a home that is well landscaped. It doesn't matter if you're planning to put your home up for selling, getting your garden landscaped is a great idea. You will be able to relish your garden surroundings every day. Stay tuned to our YouTube Channel for all new Landscaping Designs.
It Makes You Feel Better
Would you rather come home to an overgrown section of a well-manicured yard? Without a doubt, landscaping can make you feel better. What's more, studies say the same thing. Landscaping can improve your quality of life, memory, attention span, and even lower your stress levels. It might be time to create that peaceful paradise sooner than you thought. Keep an eye out on our Facebook Page for upcoming deals and Specials.
Gives You a Hobby
If your work and family take up a lot of your time, then you're not likely to have a hobby. Could gardening and landscaping be your new passion? Purchase a few magazines and see how you feel. You can learn about new plants, techniques to solve problems, and how to turn your property from a barren wasteland into an oasis.
Solves Problems
Not everyone has a yard of which they can be proud. Sometimes, there can be factors that create problems that you choose to ignore. Landscaping can often solve some of those. Take, for example, a swampy section of your yard that doesn't get a lot of sunlight. Instead of ignoring that part of your yard, you can use it to your advantage. Invest in moisture-loving plants that can not only give the area some structure but enhance it too.
If you are looking for the best landscaping services in Sydney, then you are at the right place. Opt the landscaping services offered by All Green Gardening and Landscaping and make your yard look more beautiful with the different designs available. Our professional team will assist you with all the measures of landscaping that helps your ambience beauty to be flawless ever.