Professional Tree Lopping Services
All Green Gardening and Landscaping offer a range of professional tree services Sydney-wide that include tree lopping, tree risk assessment, tree pruning, power line clearance, and tree removals seven days a week. Our services are designed to enhance the health, safety, and aesthetics of your outdoor space. 
Furthermore, we are excited to accept the challenge of surpassing customers' expectations each time. Our comprehensive approach ensures the well-being of your trees while promoting a safe and appealing environment.  Generally, caring for trees is our main focus, and we promise 100% contentment with all tasks completed.
In addition, our tree lopping prices are upfront with no hidden charges. So, the next time you're looking for tree lopping near you, All Green Gardening is the name you can depend on. Learn more about our services and how we can help you increase the fruitfulness of your trees through pruning.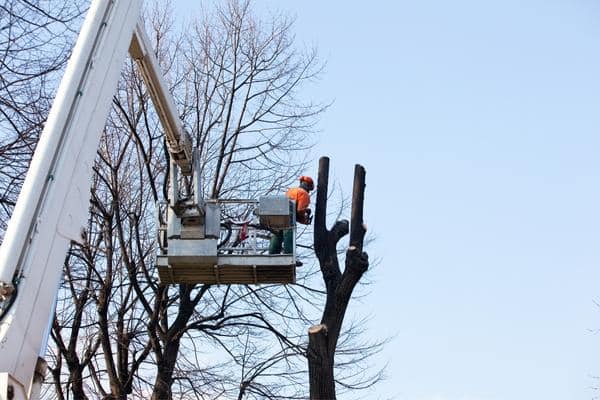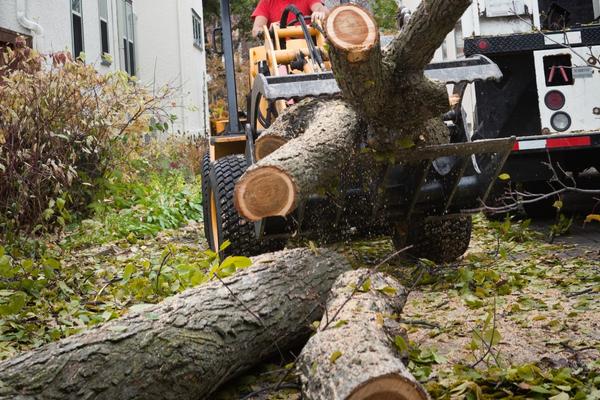 Tree Removal Sydney Experts
Need an expert for tree removal Sydney Wide? To keep your trees in the best possible condition, it is not worth the risk to go at it yourself – contact the experienced and friendly personnel at All Green Gardening and Landscaping.
Furthermore, we have the experience and expertise to safely and efficiently remove any tree, especially dangerous trees, from your property. Whether you need a single tree removed or an entire grove, we can handle it. In addition, we use the latest equipment and techniques to ensure that the job is done right.
Our team of certified arborists will assess the situation and provide you with a detailed plan for removal. We strictly follow the guidelines on tree removal for everyone's safety. Furthermore, we provide stump grinding services to ensure your property maintains a clean and tidy appearance.
Best Tree Pruning & Trimming Services
If you need tree pruning and trimming services in Sydney, speak to All Green Gardening and Landscaping for expert advice and a full range of arborists in Sydney. Whether you are a homeowner, real estate agency, body corporate, school, or business, All Green Gardening and Landscaping has fully qualified arborists who can assist you with all with a range of domestic and commercial arborist services in Sydney.
Furthermore, we specialise in the pruning of fruit trees to encourage root growth. Our experienced arborists know exactly when and how to prune fruit trees to maximise their growth potential and ensure a healthy harvest. With our expertise and comprehensive range of services, we can take care of all your tree pruning and trimming needs.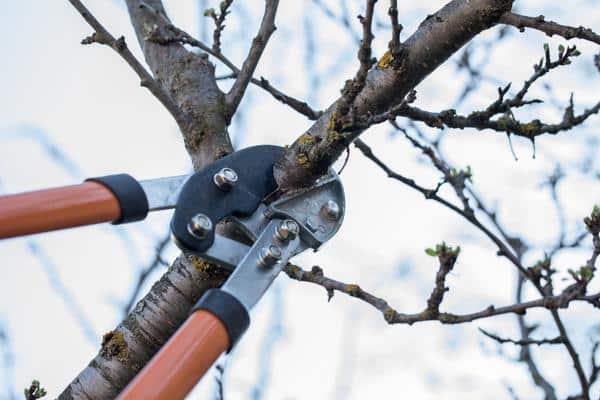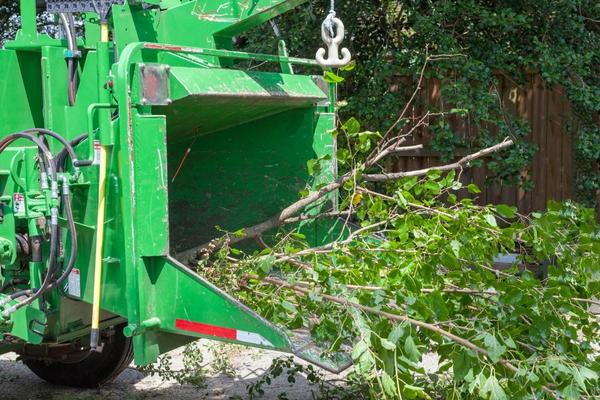 Hire The Tree Services Experts
Looking to enhance your property's landscape? Look no further! Our team of tree services experts is here to provide professional and reliable solutions for all your tree care needs. Moreover, our cutting-edge equipment and proficient expertise in all trees keep us at the forefront of tree services Sydney Wide.
From tree trimming and removal to stump grinding and maintenance, we offer comprehensive services to keep your outdoor space looking its best. We guarantee our team constantly abides by the latest industry standards and practices. Your pleasure is essential to us!
With our expertise and dedication to quality, you can trust us to deliver exceptional results that elevate the beauty and health of your trees. Hire our tree services experts today for a greener and more vibrant landscape.
Our Tree Lopping Services
Tree trimming
Tree pruning
Tree removal
Stump grinding
Branch removal
Crown thinning
Hazard assessment
Deadwood removal
Tree shaping
Frequently Asked Questions
Tree lopping involves cutting large branches or parts of a tree, while pruning focuses on selective trimming for health and aesthetics.
The frequency depends on tree type, health, and growth rate; consult an arborist for guidance.
Tree lopping can improve tree health, manage growth, enhance safety, and improve aesthetics.
Tree lopping costs vary based on tree size, complexity, location, and service provider.
Proper lopping can improve tree health by removing dead or diseased parts and improving sunlight penetration.
The Best Tree Removal Service Do you have a tree that needs to be removed and needs a tree removal…