Top Landscaping Sydney Experts 
Looking for top landscaping Sydney experts providing exceptional services? Look no further! Our team of skilled professionals is dedicated to transforming your outdoor space into a stunning oasis. With a focus on creativity and attention to detail, we pride ourselves on delivering high-quality results that exceed our client's expectations.
As the best landscapers Sydney Wide, we offer a wide range of landscaping services such as landscape construction, oasis landscaping, garden maintenance, and more. In addition, our unique selling point is delivering top-notch services that exceed customer expectations with a focus on excellence.
If you're looking for a landscaper near you online, look no further than All Green Gardening. We are your one-stop shop for all your landscaping needs. Whether you need a simple garden makeover or a complete landscape construction, we have the expertise and experience to do the job right.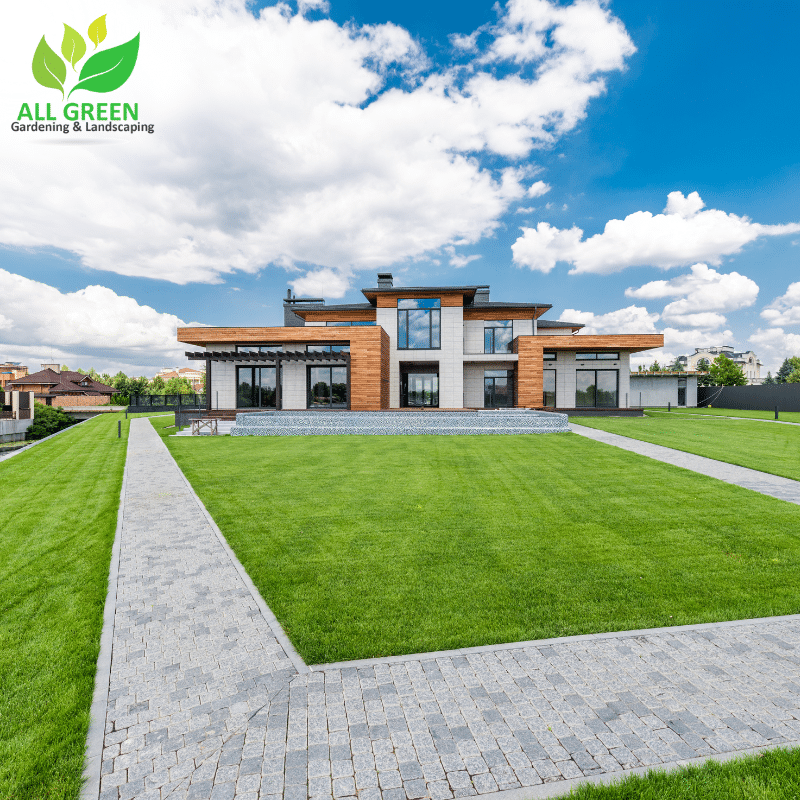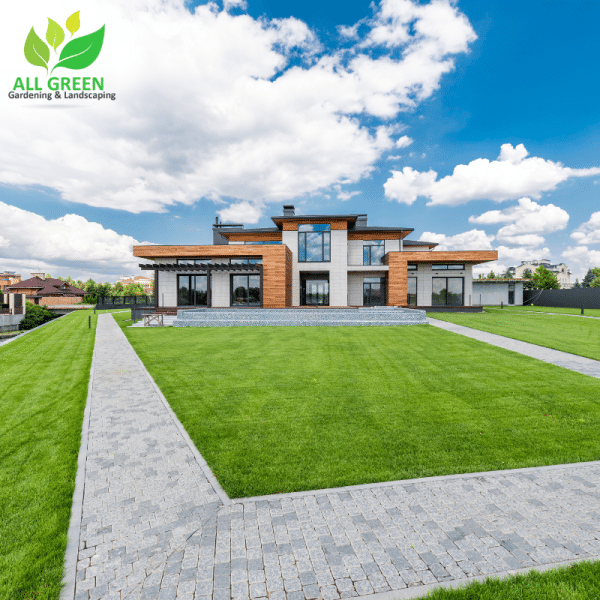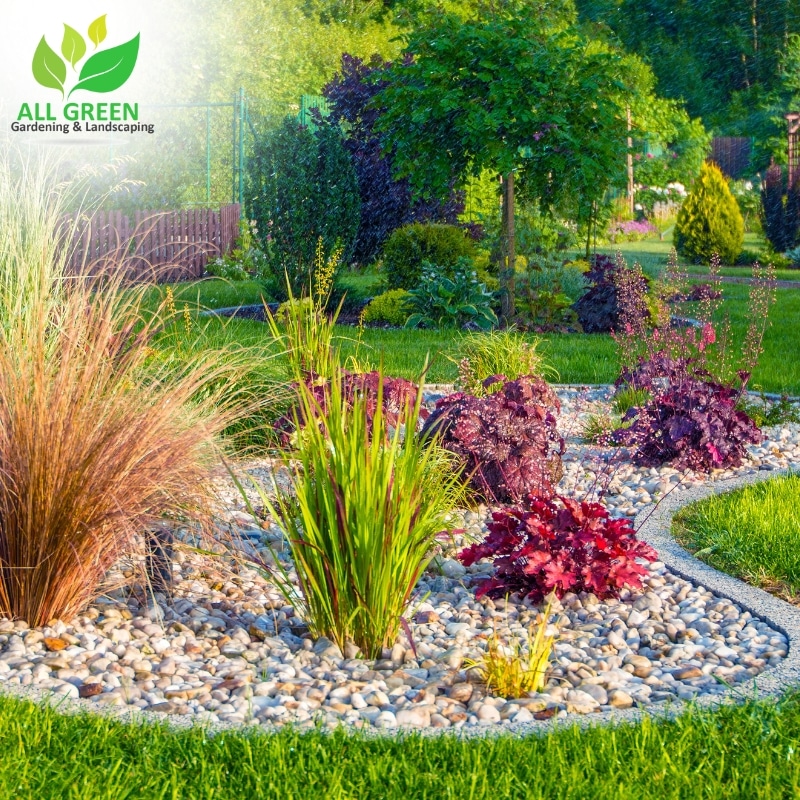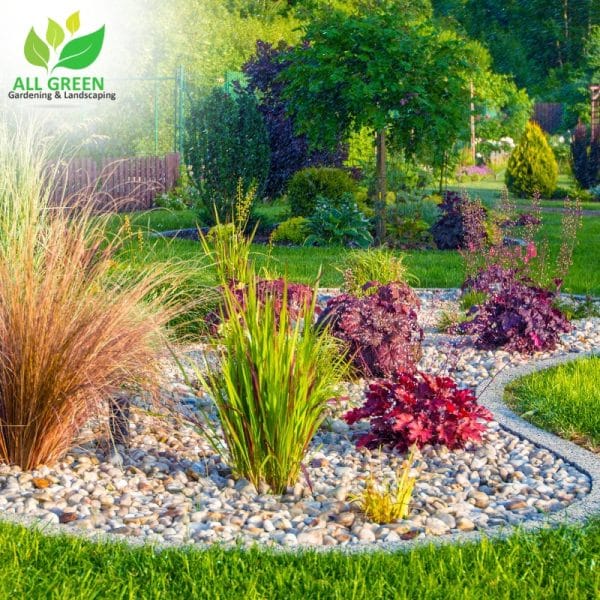 Transform Your Outdoor Space with Professional Landscaping Solutions
Transform your outdoor space with professional landscaping solutions. Our team of experienced Sydney landscapers offers complete landscape solutions to enhance the beauty and functionality of your property. From designing stunning gardens to installing irrigation systems and creating outdoor living spaces, we have the expertise to transform your vision into reality.
At All Green Gardening, we understand the importance of creating a beautiful outdoor space. That's why we offer a range of professional landscaping solutions tailored to meet the specific requirements and preferences of our clients in Sydney. Our team of expert landscapers has years of experience in creating stunning outdoor spaces using a variety of materials. It includes river stones for landscaping and black landscape rock.
Additionally, our residential landscaping services are designed to bring life to your outdoor space while also adding value to your property. We work closely with our clients to understand their vision and create a customised landscape design that suits their needs.
Comprehensive Landscaping Services to Enhance Your Property
Looking to enhance your property with comprehensive landscaping services? Our team of landscaping services Sydney professionals can provide you with expert solutions tailored to your specific needs. From landscape design and installation to maintenance and horticultural services, we are dedicated to transforming your outdoor space into a stunning environment that enhances your property's beauty and functionality.
With a focus on attention to detail, quality craftsmanship, and sustainable practices, we offer a range of landscaping services such as garden design and retaining wall installation, lawn care, paving, turf laying, driveway landscaping and more. We provide comprehensive outdoor space solutions, from creating new spaces to improving existing ones.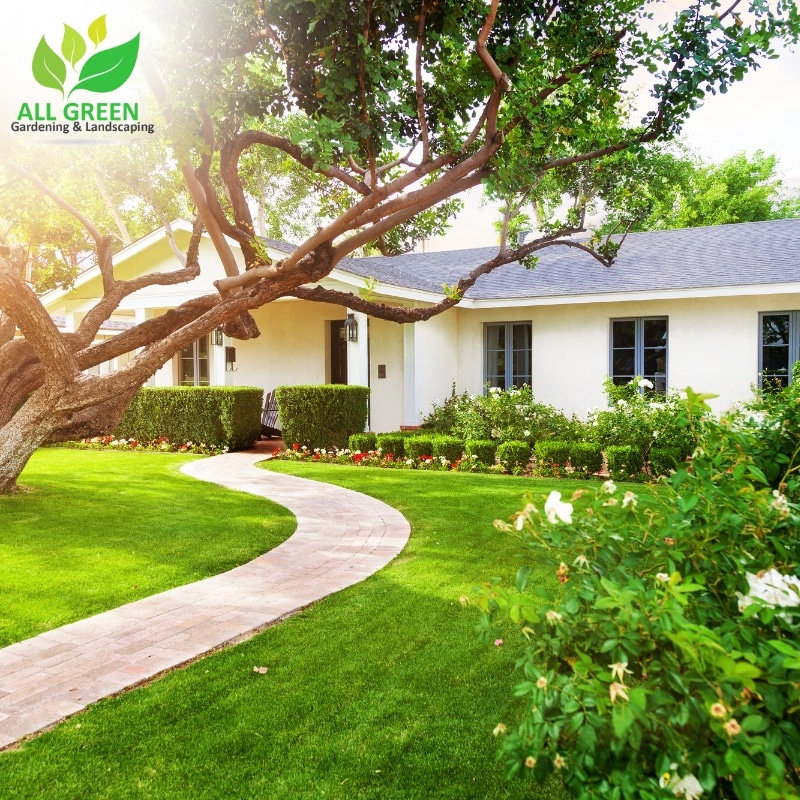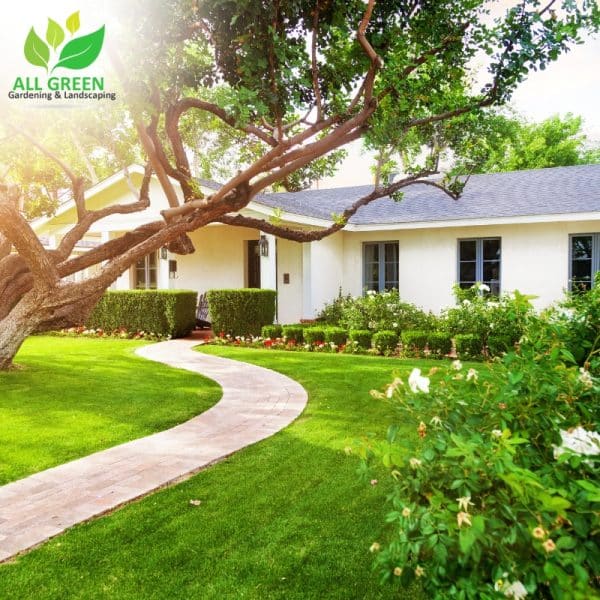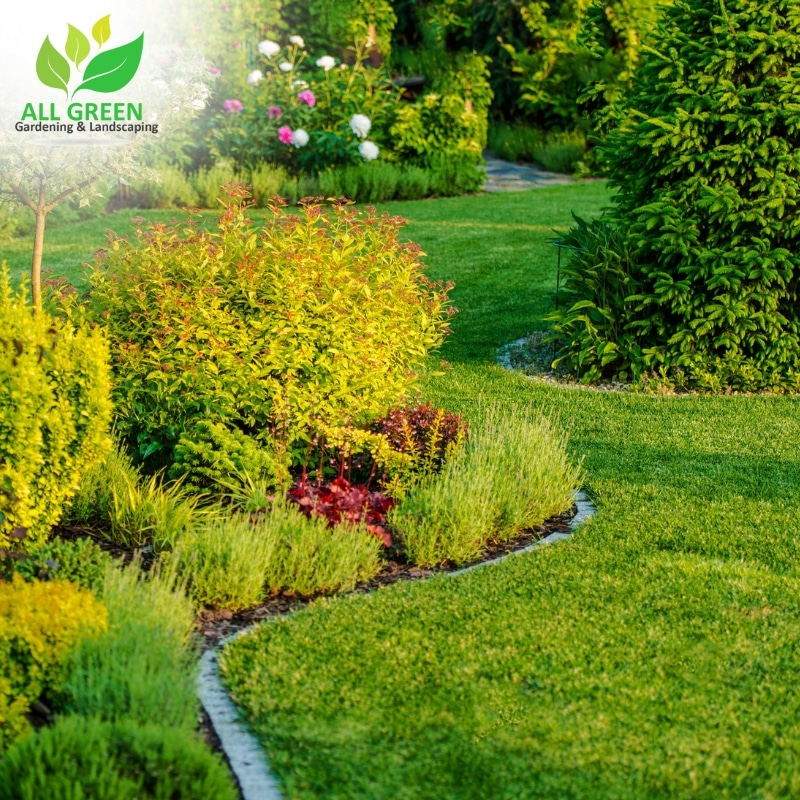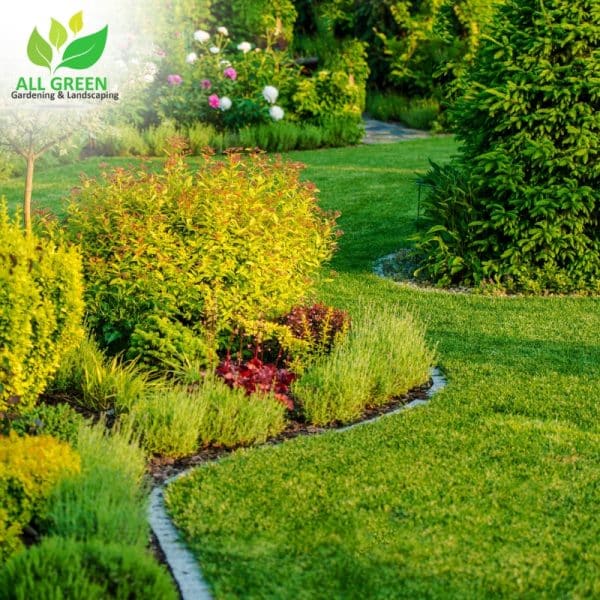 Expert Garden Design and Installation for Stunning Results
At All Green Gardening, we specialise in providing expert garden design and installation services that transform outdoor spaces into beautiful and functional areas that align with our client's vision. Our approach to garden design is based on a deep understanding of plant selection, layout, colour schemes, and focal points.
Moreover, as a leading landscaping company near you, We work closely with clients to meet their landscaping needs and preferences. Our team of landscapers in Sydney skillfully creates stunning outdoor spaces that cater to the unique style and taste of each client.
We excel in creating landscaping solutions that enhance your property's beauty and functionality. We always adhere to the standards set by the local government. so you can be sure that your property is in good hands.
Why Choose us for Landscaping Services in Sydney?
Looking for a professional landscaping service provider that can transform your outdoor space into a lush green paradise? Look no further than All Green Gardening! Our experienced team of skilled professionals has been providing exceptional services throughout Sydney for years. Here are some key reasons why you should choose us as your preferred landscaping service provider:
Tailored Solutions
We understand that every client has unique preferences and requirements. That's why we offer customized landscaping solutions tailored to your specific needs and aesthetic preferences. Moreover, Our landscape architects collaborate with you to design a functional outdoor area that fulfils your desires.
High-quality Workmanship
Our team commits to utilizing eco-friendly practices while delivering top-notch workmanship. We use high-quality materials and techniques ensures a great-looking and long-lasting outdoor space.
Positive Customer Reviews
To point out, we take great pride in our work and the satisfaction of our clients. Our positive customer reviews and testimonials speak to the high levels of customer satisfaction that we deliver. Therefore, we dedicate ourselves to ensuring that our clients are content and pleased with the work we provide.
Affordable Landscaping Services
We undeniably understand that cost is an important factor for many of our clients. So get the best value for your money with our affordable landscaping services that fit your budget. By all means, our rates are competitive, and we always aim to provide the best value for our clients.
Contact All Green Gardening for Landscaping Services in Sydney
To sum up, our skilled team of landscape architects with years of experience can make your landscaping dreams come true. We tailor our affordable landscaping services to meet your unique needs and budget.
In addition, our team collaborates with you to design a custom look that enhances your property's beauty. So, don't hesitate to reach out and discuss your landscaping needs with us. In fact, we offer free quotes and consultations, so you can discover how All Green Gardening can transform your outdoor spaces. Contact us today to get started on your next landscaping project.
FREQUENTLY ASKED QUESTIONS
🌿 Yes, because landscape design work entails specific planning and creative time, it is a billable service.
In general, We may provide designs using just the back or just the front. Prior to commencement, all design fees are openly specified.
🌿 When selling your home, it is all about presentation.  As a matter of fact, a well designed and maintained landscape can create a warm feeling for the potential buyer and add that extra feature that could result in a higher home value.
🌿 Landscape design is not a one-price-fits-all business. To hire a landscape company, trust and budget adherence are crucial. We strive to grasp your landscaping desires and budget to create your ideal outdoor space.
We'll ask you a series of questions to make sure we're designing the landscape according to your vision, but you must be honest about what you want and how much you're willing to spend.
🌿 We provide personalised landscape maintenance programs. However, we'll give you instructions and advice to maintain a great-looking landscape if you decide to manage it yourself.
In addition,  after completing the job, we are always ready to check in and offer free additional guidance if necessary.
Related Blogs or Topics on Landscaping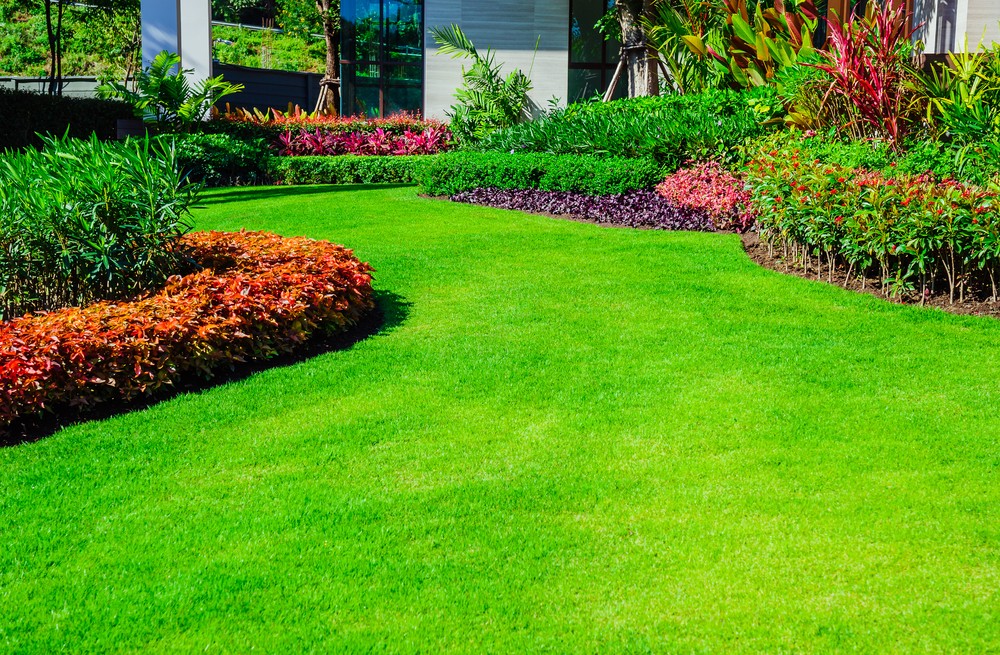 How Much Does Landscaping Cost? – The prices of landscaping around the world are interestingly variable amount. Some countries around…