The prices of landscaping around the world are an interestingly variable amount. Some countries around the world practice landscaping culture more compared to others.
When it comes to creating beautiful landscaping masterpieces, every other landscaper with creative skills might be at the top of the list. But when it comes to their earnings, some of them are highly paid depending upon the country they live in.
Nevertheless, we can't deny the fact that some places in the world has more demand for people with landscaping skills. Have a look at the infographics below to know more about the price of designing your garden around the globe;
Landscaping Prices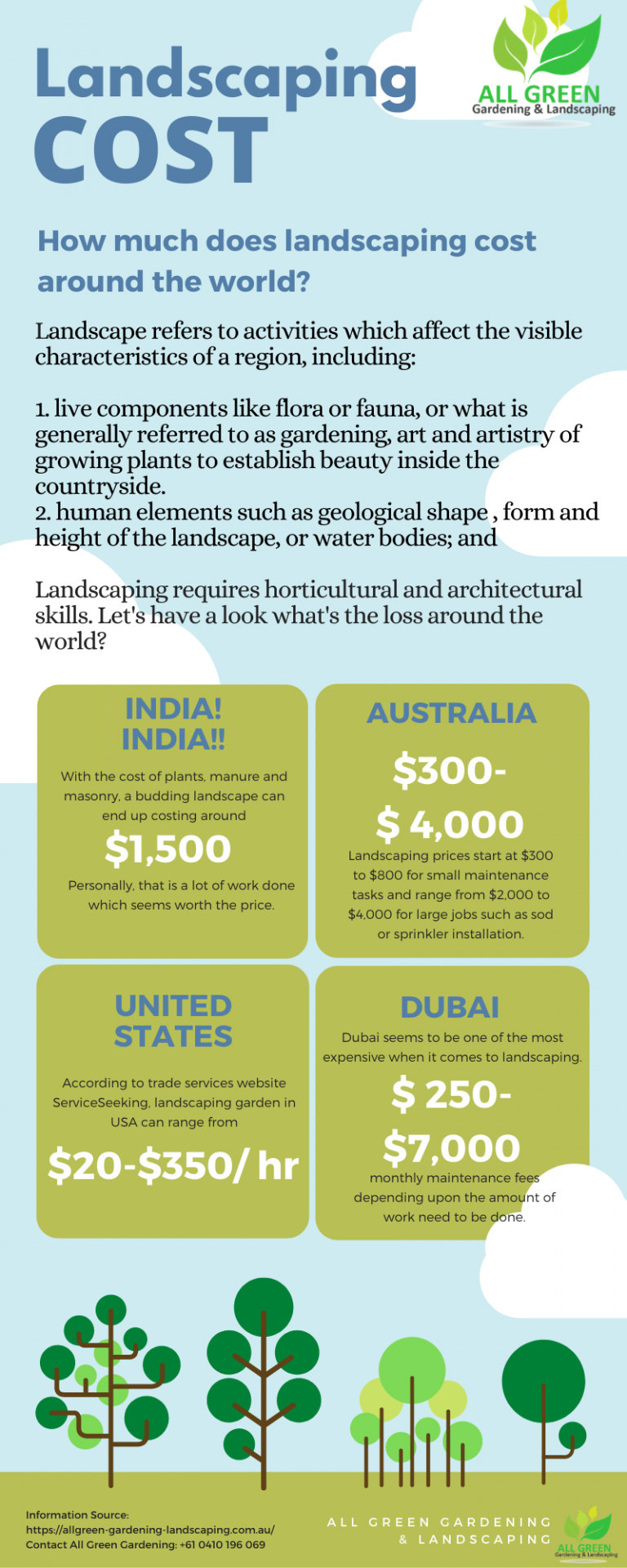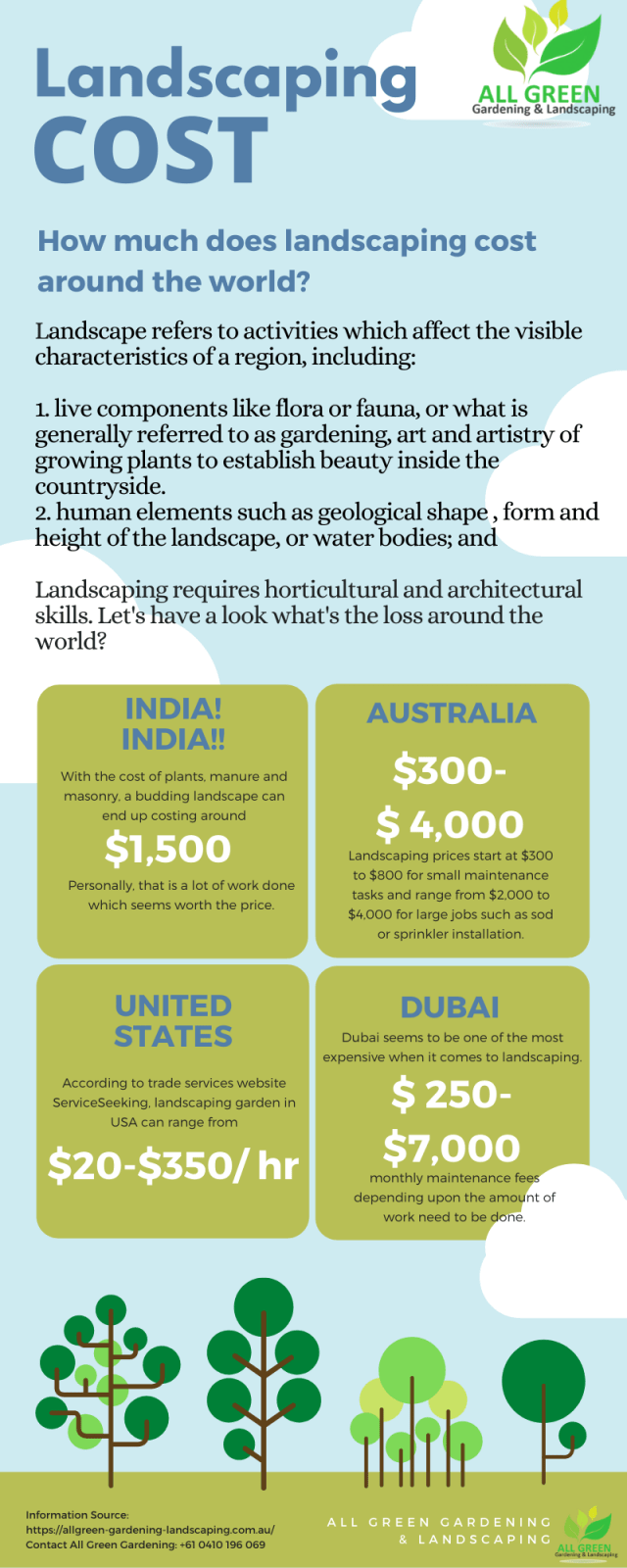 Landscaping in Sydney?
All Green Gardening & Landscaping is one of the best landscapers in Sydney providing the best services no matter wherever you are in the region. Contact All Green Gardening today at; +61 0410 196 069